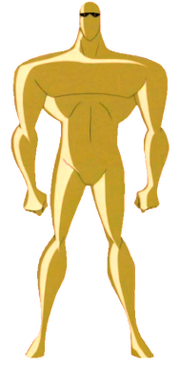 Amazo is a fictional character that appears in comic books published by DC Comics. The character first appears in The Brave and the Bold #30 (June 1960) and was created by Gardner Fox and Murphy Anderson. An android, Amazo's special ability is to replicate the special abilities of various superheroes and supervillains he comes into contact with. Throughout publication, Amazo has most frequently been a villain for the Justice League, an assembly of DC's most well-known superheroes; Amazo also permanently replicated the powers and abilities of the first Justice League he encountered, making him a very powerful adversary in all subsequent appearances.
Ad blocker interference detected!
Wikia is a free-to-use site that makes money from advertising. We have a modified experience for viewers using ad blockers

Wikia is not accessible if you've made further modifications. Remove the custom ad blocker rule(s) and the page will load as expected.