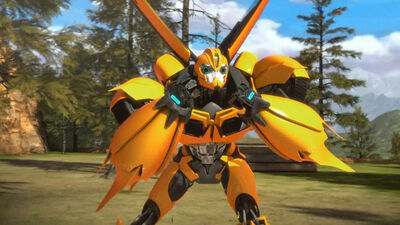 Bumblebee is a young and eager Autobot, one of the last generation to be created before the loss of the AllSpark. He's full of energy and determination to do the right thing, and can always be counted on to volunteer for action. His small size matched with his impressive speed make him an excellent scout and messenger. But his voice box was destroyed in combat and he's still kept fighting, because Bumblebee will take any risk and make whatever sacrifice necessary to win the war.
Ad blocker interference detected!
Wikia is a free-to-use site that makes money from advertising. We have a modified experience for viewers using ad blockers

Wikia is not accessible if you've made further modifications. Remove the custom ad blocker rule(s) and the page will load as expected.