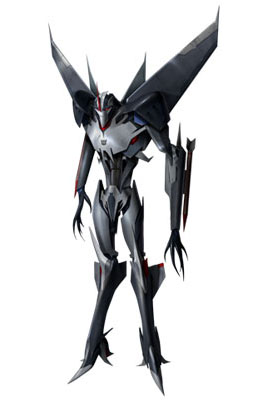 These days, he alternatively wishes
Megatron
would stop being obsessed with his lust for power and chafes under having to work for such a madman. While he serves as Megatron's right-hand man, he constantly looks for a way to become the commander himself and Megatron knows it: Starscream's extremely volatile personality means he is not adept at hiding his true intent. Fortunately for Megatron, Starscream is prone to panic, cowardice and bombastic gestures, meaning that it'd take exceptional circumstances for Starscream to actually manage to get behind him to shove the knife in.
Ad blocker interference detected!
Wikia is a free-to-use site that makes money from advertising. We have a modified experience for viewers using ad blockers

Wikia is not accessible if you've made further modifications. Remove the custom ad blocker rule(s) and the page will load as expected.