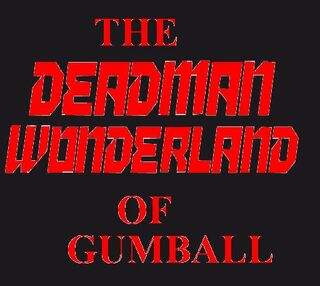 The Deadman Wonderland of Gumball is Amazing World of Gumball fanfiction.
After a mysterious stone fell from the sky that infected Tobias with an unknown curse, he now uses this curse to take over Elmore. And the only ones that can stop him are Gumball, Darwin, and Carrie who also have the same curse.
Gumball Watterson (main hero)
Darwin Watterson (main hero)
Carrie (main hero)
Tobias (main villain)
Supporting Characters
Edit
Nicole Watterson
Richard Watterson
Mr. Fitzgerald
Penny Fitzgerald
Anais Watterson
Ad blocker interference detected!
Wikia is a free-to-use site that makes money from advertising. We have a modified experience for viewers using ad blockers

Wikia is not accessible if you've made further modifications. Remove the custom ad blocker rule(s) and the page will load as expected.